Highly bioavailable magnesium

Highly bioavailable taurine

Specific benefits of ATA Mg®
ATA Mg® provides magnesium (Mg) in the form of N-Acetyl taurine and has the properties of magnesium and taurine but also has unique properties specific to ATA Mg®.
Taurine is an essential amino acid with many functions in the nervous system. In particular, it is neuro-sedative and anxiolytic (GABA receptor ligand).
Double interest
1. Higher bioavailability of Mg and taurine
The acetylation of taurine gives ATA Mg® a lipophilic character which facilitates the passage of ATA Mg® across the blood-brain barrier and thus its penetration into neuronal cells.

2. Modulation of neuroexcitation
Structural analogy of ATA Mg® to the two major excitatory neurotransmitters (glutamic acid and kainic acid), which allows it to modulate neuro-excitation.
Scientific proof
Several studies have proven the unique efficacy of ATA Mg® on brain and cognitive functions as well as on the women comfort of life
Bioavailability of ATA Mg®

High intestinal bioavailability
Intestinal absorption 20-30% higher than other magnesium salts
[1]
.

High brain bioavailability
Better cerebral passage with a non-dose dependent effect : a much lower dose of Mg++ is necessary to reach the brain (compared to other magnesium salts)
[2-3 ]
.
Reduction of stress and anxiety
• Magnesium deficiency can be an aggravating factor in stress and anxiety.
A study has shown that the taking ATA Mg® is correlated with a reduction in anxiety[2].
Improvement of memory and cognitive functions
• A decrease in magnesium concentration is observed in the brain during aging leading an alteration in neuronal excitability, decrease in synaptic transmission and impaired cognition. One study indicates that ATA Mg® increases synaptic density and may play a beneficial role in memory and learning processes [4].
Relief of head trauma symptoms
• One study showed that ATA Mg® prevents morphological damage and cell death (apoptosis) caused by head trauma[5].
Reduction of migraine and epilepsy seizures
• One study indicates that ATA Mg® reduces neuronal hyperactivity [6] and can thus reduce the number and intensity of migraines.
• Another study also showed that ATA Mg® could reduce epileptic seizures [7].
ATA Mg® for the women comfort of life
1 in 2 women worldwide suffer from premenstrual syndrome (PMS).
This syndrom is characterized by emotional, behavioral and physical symptoms that occur in the luteal phase before menstruation.
ATA Mg® relieves the symptoms of premenstrual syndrom
• Stress, anxiety
• Nervous tension, Mood swings, Irritability
• Depression
• Fatigue, Insomnia
• Headache
• Breast tenderness
• Abdominal bloating
The effectiveness of ATA Mg® in relieving menstrual migraines and PMS symptoms has been demonstrated in patients.
CLINICAL CASE: ATA Mg® reduces menstrual migraine episodes
The efficacy of ATA Mg® was studied in a 27-year-old woman who had been prone to migraine attacks since the age of 17.
This patient received 2×350 mg of ATA Mg® per day for 2 months, combined with a few dietary rules.
This clinical case demonstrated that ATA Mg® can reduce menstrual migraine attacks,
but also mood disorders, stress, anxiety and breast pain [8].
CLINICAL STUDY: Action of ATA Mg® on premenstrual syndrome
The efficacy of ATA Mg® was evaluated on 20 PMS symptoms in 19 women aged between 18 and 45 years.
The study showed that 770 mg of ATA Mg® induced a statistically significant decrease in all studied symptoms of PMS after the third menstrual cycle [9].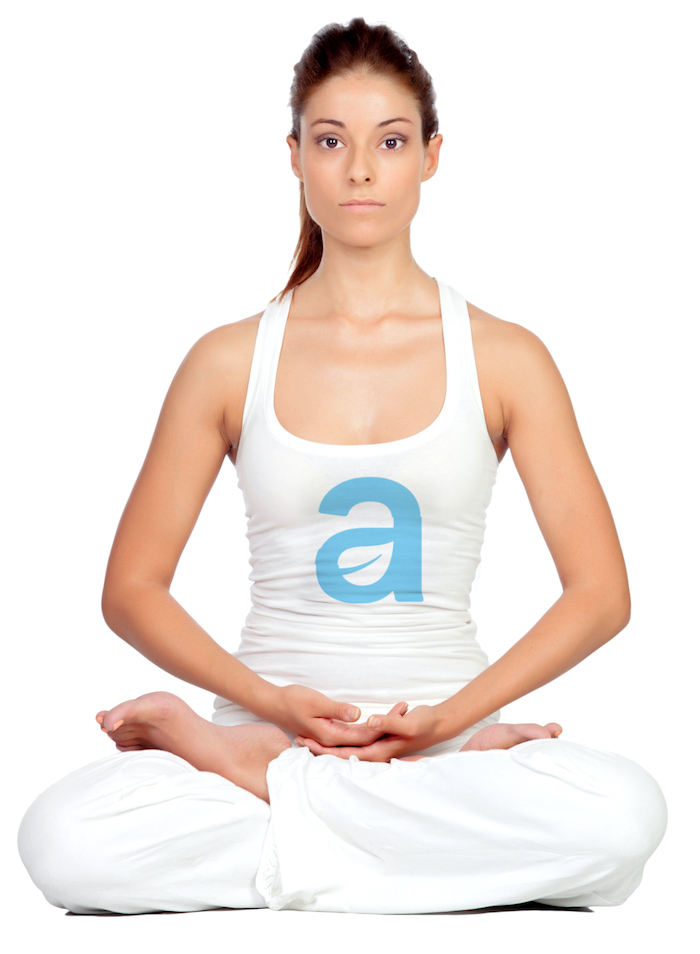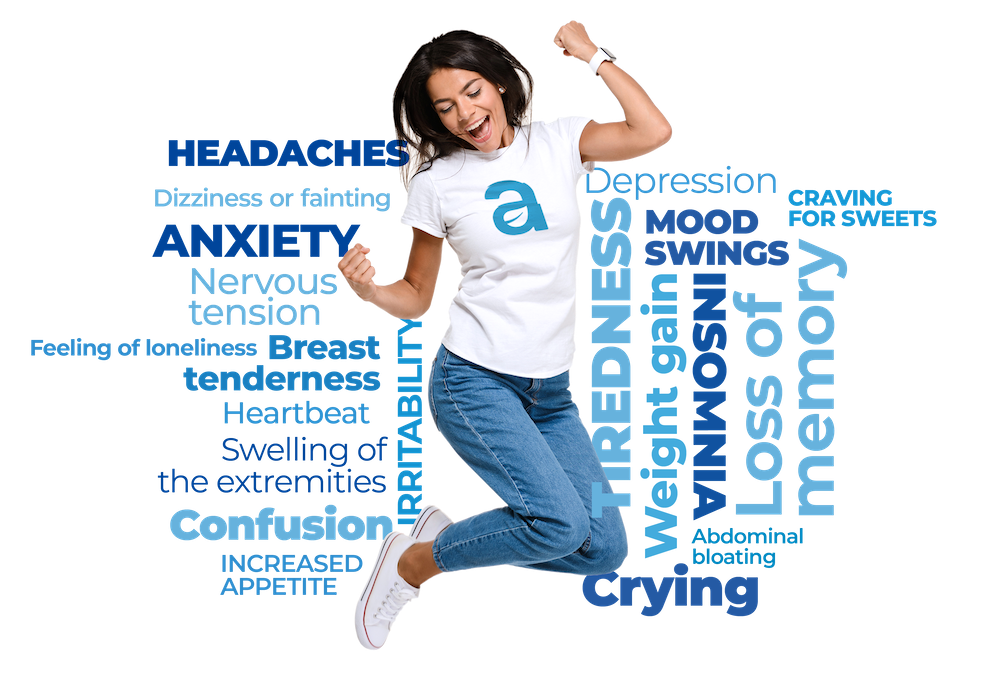 • Capsules
• Tablets
• Sticks, sachets
• Drinkable solution

Regulation (EC) n° 1170/2009, Annex II

Ordonnance DFI p4625, 13/10/2010, Annex 47

INSTRUÇÃO NORMATIVA – IN N° 28, 26/072018, ANNEX I

Magnesium Acetyl Taurinate under the trade name ATA Mg® received a no objection letter to its NDI
(new dietary ingredient) filing under reference NDI 1139

ATA Mg® as Magnesium acetyl taurate is recognized by Health Canada as a NHP (natural health product)
and is listed in the NHPID (Natural health products ingredients Database)
Bibliography
(1) Report T2016-00122 Keyfood. Synapharm Internal document,March 2018: Y-J.Schneider. Comparative study of the bioavailability
of magnesium N-acetyltaurinate on cell lines. Cellular biochemistry, Nutritional and Toxicological Laboratory UCL/ISV/BCNT
(2) Uysal N, Kizildag S, Yuce Z, Guvendi G, Kandis S, Koc B, Karakilic A, Camsari UM, Ates M (2018) Timeline (bioavailability) of magnesium
compounds in hours : which magnesium compound works best ? Biol Trace Elem Res 187:128–136.
(3) Mehmet Ates, Servet Kizildag, Oguz Yuksel, Ferda Hosgorler, Zeynep Yuce, Guven Guvendi,
Sevim Kandis, Aslı Karakilic, Basar Koc, Nazan Uysal. Dose-Dependent (2019) Absorption Profile of Different Magnesium Compounds. Biological Trace Element Research.
(4) Manon Fassin, Philippe Danhier and Laurence Ris. EFFECT OF ORAL ADMINISTRATION OF MAGNESIUM N-ACETYLTAURINATE
ON SYNAPTIC PLASTICITY IN RODENTS. Magnes Res. 2020 Nov 1;33(4):106-113.
(5) Ferda Hosgorler, Basar Koc, Servet Kİzİldag, Selin Canpolat, Asuman Argon, Aslı Karakİlİc, Sevim Kandİs, Guven Guvendİ, Mehmet Ates, Nuri M Arda, Nazan Uysal. Magnesium acetyl taurate prevents tissue damage and deterioration of prosocial behavior related with vasopressin levels in traumatic brain injured rats. Turk Neurosurg. 2020 Mar 30.
(6) J. Durlach ; P. Bac; N. Pagès; P. Maurois; J. Vamecq; M. German Fattal; V. Durlach; Ph. Danhier. Mg Acetyltaurinate as a photic
inhibitor in photosensitive magnesium depletion : a physiological pathway in headache with photophobia treatment. Euromag meeting, 2011
(7) Pierre Bac, Christine Herrenknecht, Pierre Binet and Jean Durlach. Audiogenic seizures in magnesium-deficient mice :
effects of magnesium pyrrolidone-2-carboxylate, magnesium acetyltaurinate, magnesium chloride and vitamin B-6. Magnesium Research (1993) 6, 1, 11-19
(8) Forget D, MD; Danhier P, Phn and Durlach C, MD, Biosciences sprl. ATAMg®, a new taurinergic magnesium vector in migraine
may result in significant wellbeing improvement in some people: case report, XIV International Magnesium Symposium, Roma, june 2016
(9) Study report #19E1749 – April 2, 2021, Eurofins Dermscan.
Jean Durlach
ATA Mg® was invented by Professor Jean Durlach (1925-2017), one of the greatest magnesium specialists.
He was one of the first scientists/pioneers to perceive the importance of magnesium at the physiological level and has always played a pioneering role in this field.
Professor Jean Durlach also initiated the creation of the International Society for the Development of Magnesium Research (ISDM) and the publication of Magnesium Research. His work has been the subject of more than 300 publications and a book « Le Magnésium en Pratique Clinique » (JB. Baillière, Paris 1985) which has been translated into several languages.
His contribution has been recognised by several universities, which have awarded him the title of Doctor Honoris Causa.
Contact
Rue des Technologies 2B
4432 ALLEUR
Belgium (EU)
P. +32 4 252 70 41
F. +32 4 252 71 48